مطلوب مساعد موارد بشرية للعمل لدى السفارة الأمريكية في عمّان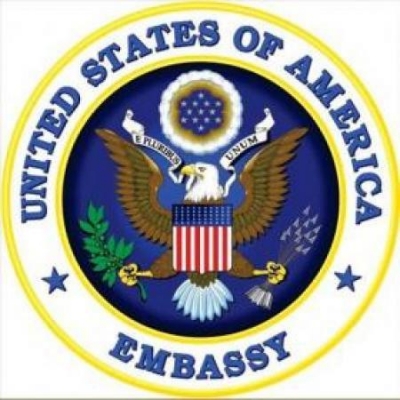 About
Announcement Number:Amman-2020-010
Hiring Agency:Embassy Amman
Position Title: Human Resources Assistant (USEFMs)
Open Period:02/13/2020 – 03/06/2020
Format MM/DD/YYYY
Vacancy Time Zone:GMT+2
Series/Grade:FP – 0305 6
Salary: USD $42,149
Work Schedule: Full-time – 40 hours per week
Promotion Potential: FP-6
Duty Location(s): 1 Vacancy in
Duties
Under the direct supervision of the Deputy Human Resources Officer (D/HRO) who oversees the full range of HR services provided to the U.S. Mission in Jordan, focused on the USDH portfolio. The incumbent provides a full range of human resources services, advice, and guidance to American U.S. and LE Staff employees of the serviced sections, with primary focus on US-Direct Hire personnel issues, Family Member Employment, and special projects as needed. Must be able to obtain and hold a Secret clearance.
Qualifications and Evaluations
Requirements:
EXPERIENCE: At least 3 years of progressively responsible experience in the field of Human Resources, administration or business/educational administration in which the principles of personnel practices was a core function is required.Education Requirements:
At least two years of college/university studies is required. Evaluations:
LANGUAGE: English 4/4 fluent in reading/writing/speaking (this may be tested)

SKILLS AND ABILITIES: Self-starter with strong initiative, sharp attention to detail and follow-through to see projects to completion. Tact, good judgment, respect for diversity, patience, empathy, ability to listen and discretion to maintain confidentiality. Excellent interpersonal and communication skills. Ability to research and accurately interpret regulations in order to independently solve problems. User proficiency of the Microsoft Office suite of applications T&A system. Must become subject matter expert on ERA system.

EQUAL EMPLOYMENT OPPORTUNITY (EEO): The U.S. Mission provides equal opportunity and fair and equitable treatment in employment to all people without regard to race, color, religion, sex, national origin, age, disability, political affiliation, marital status, or sexual orientation.Qualifications:
All applicants under consideration will be required to pass medical and security certifications.
Benefits and Other Info
Benefits:Agency Benefits:
For EFMs, benefits should be discussed with the Human Resources Office.

The pay plan is assigned at the time of the conditional offer letter by the HR Office.Other Information:
HIRING PREFERENCE SELECTION PROCESS: Applicants in the following hiring preference categories are extended a hiring preference in the order listed below. Therefore, it is essential that these applicants accurately describe their status on the application. Failure to do so may result in a determination that the applicant is not eligible for a hiring preference.

HIRING PREFERENCE ORDER:

AEFM / USEFM who is a preference-eligible U.S. Veteran*
AEFM / USEFM
FS on LWOP and CS with reemployment rights **
* IMPORTANT: Applicants who claim status as a preference-eligible U.S. Veteran must submit a copy of their most recent DD-214 ("Certificate of Release or Discharge from Active Duty"), equivalent documentation, or certification. A "certification" is any written document from the armed forces that certifies the service member is expected to be discharged or released from active duty service in the armed forces under honorable conditions within 120 days after the certification is submitted by the applicant. The certification letter should be on letterhead of the appropriate military branch of the service and contain (1) the military service dates including the expected discharge or release date; and (2) the character of service. Acceptable documentation must be submitted in order for the preference to be given.

** This level of preference applies to all Foreign Service employees on LWOP and CS with re-employment rights back to their agency or bureau.

How to Apply
How to Apply:
To apply for this position click the "Submit Application" button. For more information on how to apply visit the Mission internet site (https://jo.usembassy.gov/embassy/jobs/) Required Documents:
Please provide the required documentation listed below with your application:

Copy of Orders/Assignment Notification (or equivalent)
Passport copy
Copy of Degree OR transcripts
DD-214 – Member Copy 4, Letter from Veterans' Affairs, or other supporting documentation (if applicable)
SF-50 (if applicable)
Next Steps:
Applicants who are invited to take a language or skills test, or who are selected for an interview will be contacted via email.

For further information – the complete position description listing all of the duties, responsibilities, required qualifications, etc. may be obtained by contacting the Human Resources Office.

Thank you for your application and your interest in working at the U.S. Mission in Amman, Jordan.